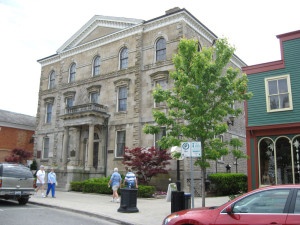 The Walking Tour of Niagara on the Lake's Historic District is approximately 2 hours in length and is led by a trained, experienced local guide.
Tickets for these walks are purchased online 24 hours in advance of the tour.
While most walking is done on town sidewalks we suggest wearing comfortable shoes. The graveyards have some uneven ground so comfortable walking shoes add to your enjoyment and safety.
Washrooms are at strategic locations in town so just ask the guide for the nearest facility.
Feel free to bring video and still cameras to capture the beauty of the town and memories for you, your friends and families. Ask the guide to take your picture since selfies don't always do you or the view justice.
We conduct our walks no matter what the weather so a rain slicker or umbrella is a good idea when the weather is threatening. Sometimes the rain brings out the best in architectural and floral colours so don't shy away from a walk in the rain.
Our guides are happy to answer your questions about the town's history, architecture, gardens and current events and your comments along the way are always welcome.
Parking is available in and around town at cash/credit card metered spots along streets and in designated lots. Parking bylaw enforcement staff are working most days so it's important to provide enough parking time to cover the 2 hours of the walk plus the time to and from your car. Parking fines contribute to the maintenance of the town's gardens and planters so at least they're going to a good cause.
Our guides always appreciate gratuities if you enjoyed your walk.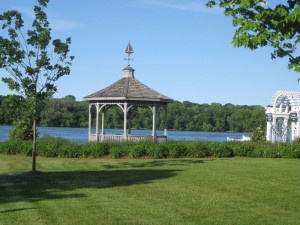 There is nothing better than taking a tour with a local guide to get to know the place you're visiting and enrich your experience and memories of your visit.
Your day will be delivered by a guide who works tirelessly to make sure your day is everything that you want it to be, exactly to suit you, with all the best choices that you want to do and everything tailored around your special interests.
Private tours are arranged for both individuals and groups and can be organized to meet the special needs and interests of each group. This can include the date, the start time, and the starting location.
Fees are structured depending on the size of the group.
We work with social clubs, churches, corporations, family and friends to arrange personalized tours for meetings, weddings, anniversaries, and conferences.
We need 48 hours notice of private tours so that we can plan for staffing and itineraries.
Once the event is booked we will contact you to discuss your particular needs and interests.
On some occasions we have provided "step-on" guide services for bus groups that are visiting Niagara on the Lake- this may take a little longer to plan since bus parking is an important factor in planning.
Private tours can be booked online or by writing to us at info@oldtowntours.ca